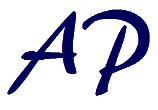 Customer Reviews:

Great Job Guys! Accurate Painting of the Palm Beaches, Inc. showed up on time, very professional, and kept their work area clean.
Bill M.

Wellington, Fl
3/09/2012

Excellent work; on my exterior stucco home. They pulled the mulch and stones away before painting then replaced them. Would use again.
Charles S.

Delray, Fl
4/13/2012

Well done: They painted the interior of my entire home. Every day when finished they put my house back together and kept their tools in the garage staging area. You would never know my house was being painted. Excellent painting company.
Patrick C.

Jupiter, Fl
5/23/2012

Very Impressed: I hired Accurate Painting of the Palm Beaches, Inc. to repaint my office. They impressed me by providing copies of their licenses and insurance at the estimate.
Barry K.

Palm Beach
9/11/2012
Company Information
You may check our corporate listing with the State of Florida, Division of Corporations. Simply click the following link: Florida Division of Corporations.
Accurate Painting of the Palm Beaches, Inc., 5211 Cannon Way, West Palm Beach, Florida 33415, incorporated October 27, 2003. We are an established, family owned, environment friendly, full service house and commercial painting company servicing all of Palm Beach County, Florida.
We learned long ago that our best advertisement is quality work; we refuse to sacrifice quality for the sake of profit. Contact Sharon Gaitan today at (561) 281-9543 to schedule a free painting quote.
After 20 years of painting we have found that Benjamin Moore works best for interiors and Sherwin Williams for exteriors. If there is a product preference, then we will use the paint the homeowner is comfortable with.
We accept checks, most major credit cards, payment online through paypal, or cash.

(561) 281-9543
Our Services Include:
Wallpaper Removal
Vinyl Wallpaper
Texturing
Caulking
Water Proofing
More Reviews:
Video of the Month: Priming A Steel Door