Custom Painting Portfolio
Steel Doors - West Palm Beach Housing Authority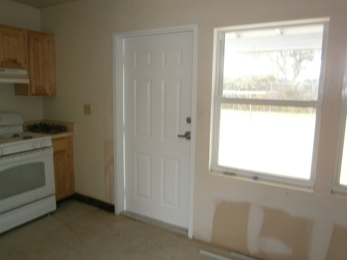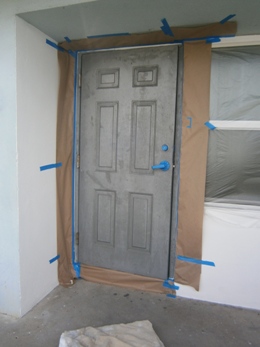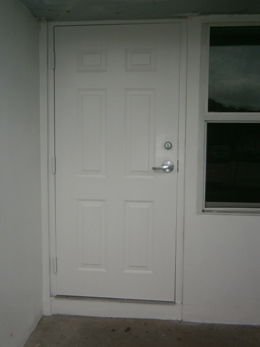 The West Palm Beach Housing Authority installed 240 raw steel doors in the townhomes of a very large housing complex under their management. An industrial strength oil based bonding primer was specified, sprayed, and needed in order to provide and excellent rust preventive base coat. Latex semi gloss enamel was used for the sprayed top coats that made the doors appear machine finished.
Window Frames - Singer Island, Florida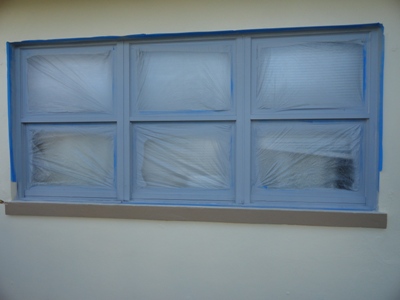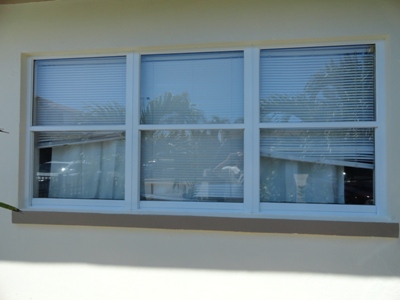 Window frames are coated in the factory usually in white or bronze. This finish can fade, chip, and loose luster over time. The windows on this older apartment building near the beach had severe fading, scratches, and erosion. We were able to bring the windows back to their original brilliance.
Accurate Painting of the Palm Beaches, Inc. has sanded, prepped, primed, and spray painted window frames back to their original brilliance for dozens of homes and businesses. We have refinished bronze windows to white, white windows to bronze, and all shades of other colors to match the building trim or satisfy an owner's preference.
Major Drywall Repair - Tequesta, Florida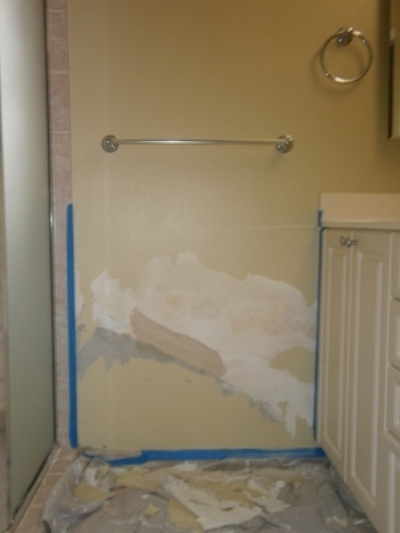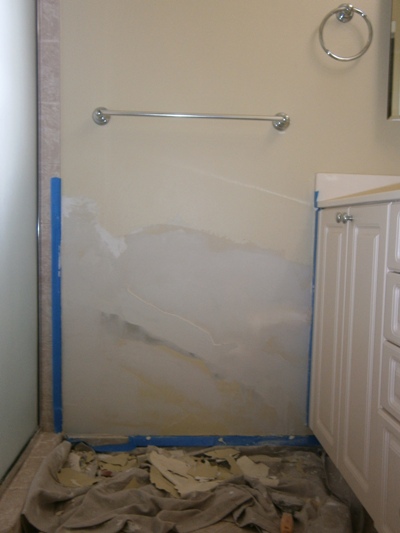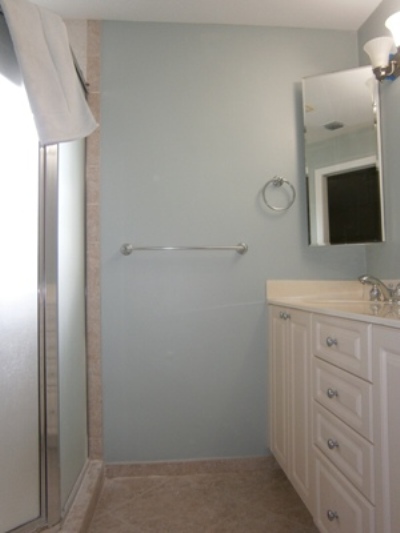 The drywall in this Tequesta bathroom was damaged from water seepage. The wet drywall had to be completely cut out before the repair could begin. It took the drywall company three float coats to bring the drywall back to a level surface. A drywall primer was used before the satin topcoats to prevent peeling.
Accurate Painting of the Palm Beaches, Inc. always uses drywall primer before painting raw drywall, guaranteeing the top coats will not peel.
Stucco Repair, Raised Foam Bands - West Palm Beach, Florida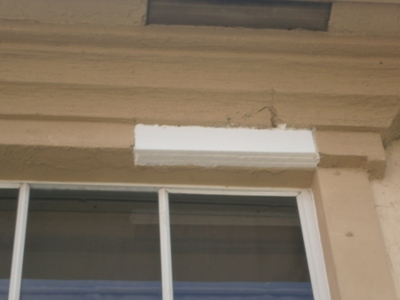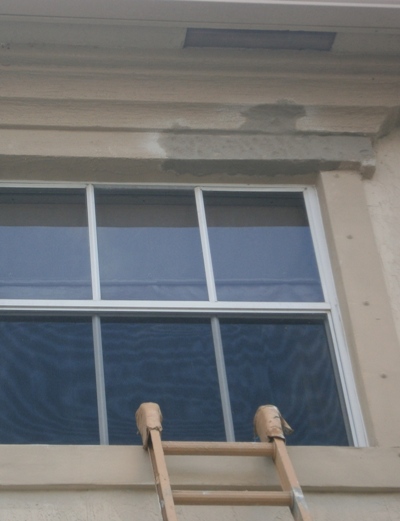 Styrofoam is commonly used when creating decorative stucco banding. Unfortunately, this type of banding is easily damaged when hard objects are blown into these raised decorative bands. However, the repair is simple and straight forward.
Cedar Ceiling Custom Re-paint - West Palm Beach, Florida
Kathy wanted to paint her cedar ceiling white between the stained beams. A strong oil-based bonding primer was needed before the painting process in order to prevent "bleeding". The end result was spectacular. Her main living room now appears larger, less closed in.
Custom Interior Painting - Ballen Isles Country Club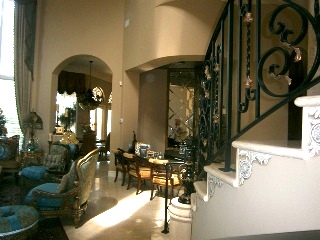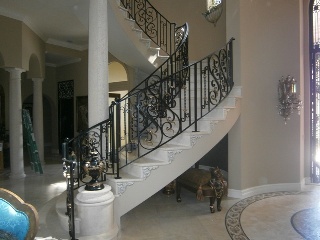 We repainted this estate home in Ballen Isles Country Club. The stairway railings were painted in a black alkyd satin with golden highlights. The foyer chandelier had to be stored and then replaced. Extra care was taken to protect the expensive statutes and furnishings.
Accurate Painting of the Palm Beaches, Inc. is an experienced custom painting company.
Custom Painting, Front Doors - West Palm Beach, Florida
These doors are over 50 yeas old. Susan decided against stripping and staining and instead chose a custom refurbish paint job. The doors were primed and painted with a beautiful bold gloss color. The life-span of wooden doors will endure the humid Florida environment if properly primed and painted.
Custom Painting Furniture - Dresser Drawers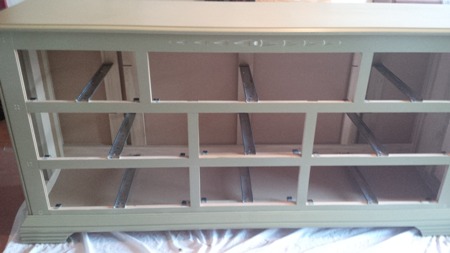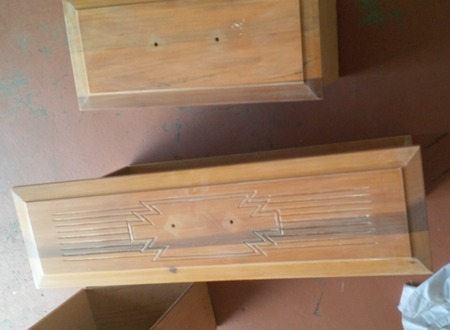 This dresser and drawers were stripped, primed and then custom painted by a mural artists who also paints extraordinary murals.