Interior Painting Portfolio
Eagle Terrace - Ibis Golf and Country Club, Palm Beach Gardens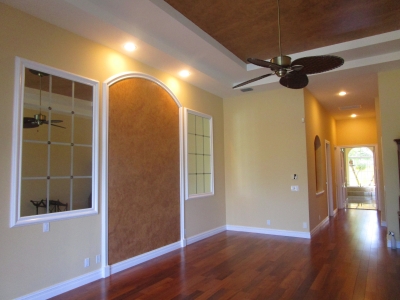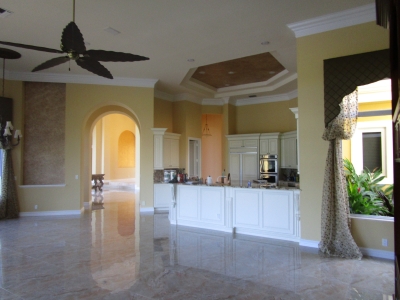 Ibis Golf and Country Club is a gated golf community with 33 diverse neighborhoods. Notice the faux work in the wall niches and ceiling trays. The decorative faux work in this home can be viewed on our decorative painting page.
Coconut Key - BallenIsles, Palm Beach Gardens

BallenIsles is a residential gated community and equity club located in Palm Beach Gardens. Its country club contains some of the most famous golf courses in Florida.
Ponte Vecchio West - Boynton Beach

This home was a referral from another Accurate Painting customer.
Golf Village of Admirals Cove - Jupiter

The realtor recommended that the owners of this home paint before listing the house on the market. Our painting company was chosen and happy to help.
Broken Sound Club - Boca Raton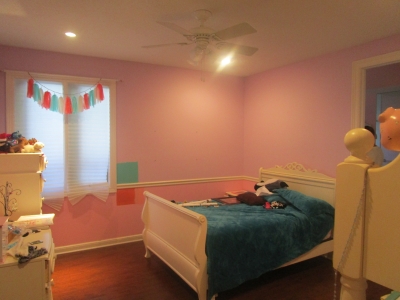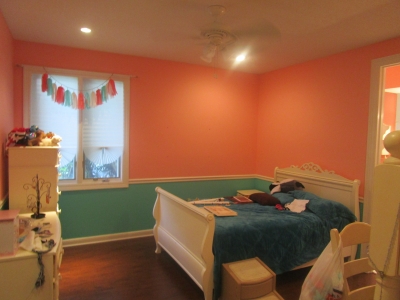 This homeowner wanted to paint this bedroom to match the pom-poms hung across the window. Regal Paint Centers, one of our suppliers matched those colors perfectly in Benjamin Moore Regal Select, a premium washable interior paint we use for our interiors.
Black Diamond - Wellington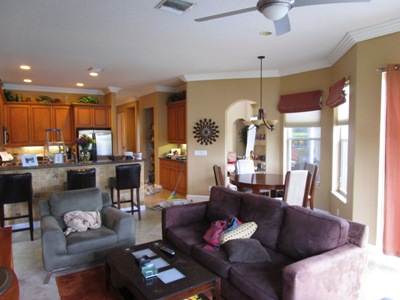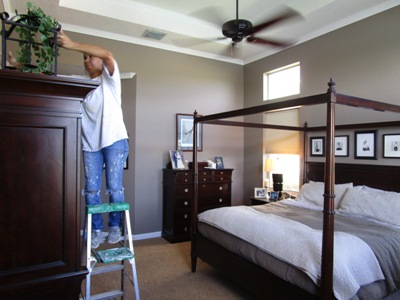 Black Diamond is a single-family luxury home community located in the heart of Wellington with over 500 single family homes. The interior was painted using Benjamin Moore Aura interior paint with a matte finish.
Mirabella at Mirasol - Palm Beach Gardens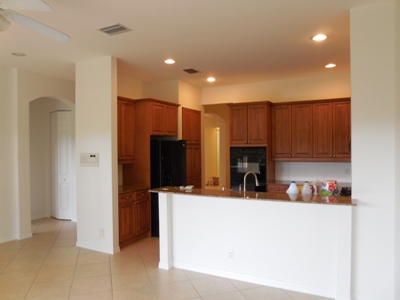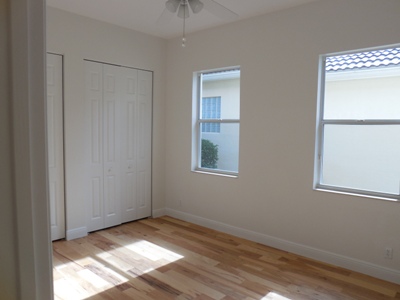 This Mirabella home was completely repainted. The main ceilings were painted in flat white, the bathrooms and laundry room ceilings in satin white. The interior wall color is white dove with a satin sheen, the doors and trim were painted with semi-gloss white. The paint used was Benjamin Moore purchased locally from Regal Paints.
Portobello Cucina Italiana - Jupiter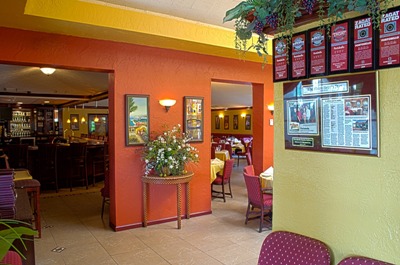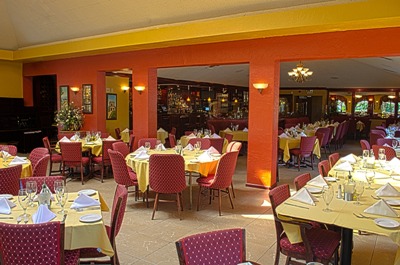 Portobello is a fine Italian restaurant located on U.S. Highway 1 in Jupiter, Florida. We painted the dining room over the weekend allowing the restaurant to remain open.
Emerald Forest - Wellington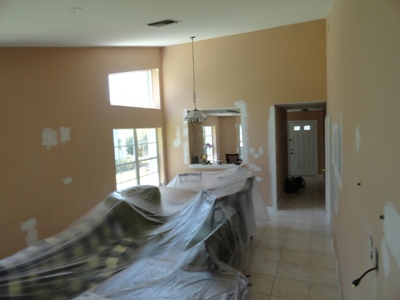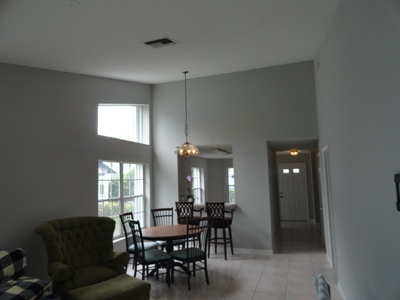 This home was an Accurate Painting referral.
Bent Tree - Palm Beach Gardens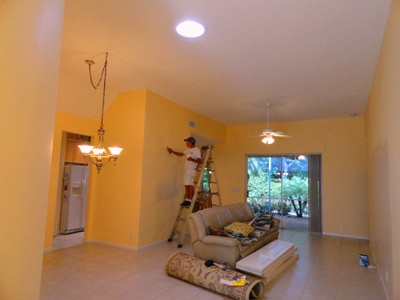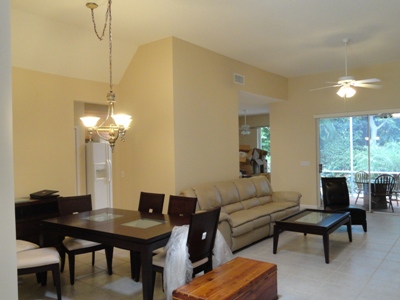 This bent tree homeowner called us on a Saturday, just two days before her closing. Michelle and I were able to negotiate a price for painting the entire interior and schedule the work the following Tuesday, the day after closing. We completed the job by Friday, (in 4 days), even though we had another interior already scheduled that same week.
Popcorn Removal & Interior Painting, Palm Beach Gardens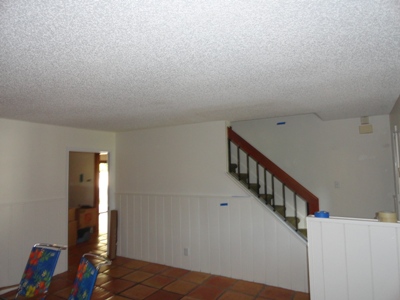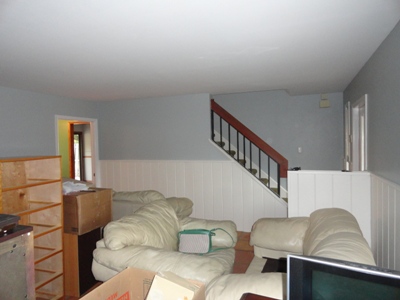 This professional couple was a referral. We removed the popcorn, floated the ceilings smooth, primed and painted the entire home. We estimated the job on a Saturday, started the following Tuesday, and then completed the entire job the next Saturday. Just in time for the movers. The couple was referred to us by two separate business acquaintances of theirs.
Interior Office Renovation - Downtown West Palm Beach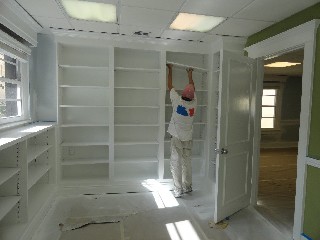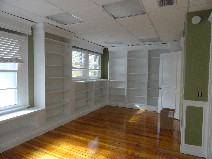 This older interior office was completely renovated, painted top to bottom. The old wood doors, window frames, chair rail, and stairs had to be specially prepped. The end result was a spectacular paint job. Accurate Painting of the Palm Beaches, Inc. is diversified - restoring old surfaces to like new condition.
Warehouse Offices - West Palm Beach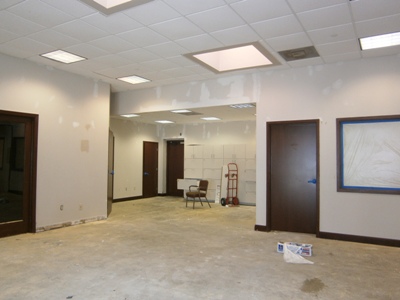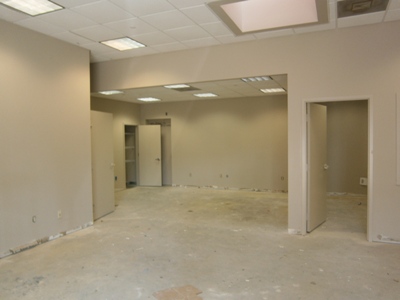 The doors and window frames in this warehouse office are made of steel. They had to be specially prepped and primed before the top coats could be applied. Otherwise the finish paint would simply peel off when bumped or cleaned.
Guest Apartment Above Garage - College Park, West Palm Beach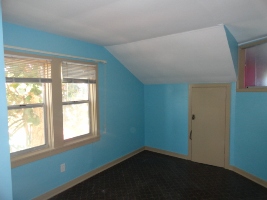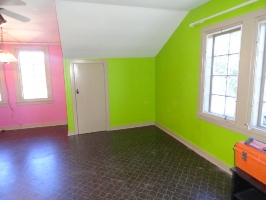 This guest house was custom painted for a repeat customer.